---
Program Description
The Master of Science in Nursing (MSN) at California State University Channel Islands
is designed to prepare advanced practice nurses to provide primary and acute care services to diverse populations across the healthcare continuum and Nurse Educators to educate students in an academic and/or clinical setting.
The program is designed based on the Essentials of Master's Education in Nursing Standards (2011) and prepares the student for continued study at the Doctoral level.
---
Accreditation
The baccalaureate degree in nursing (BSN) program at CSU Channel Islands is accredited by the Commission on Collegiate Nursing Education (http://www.ccneaccreditation.org).
*Pending accreditation for the Master's program.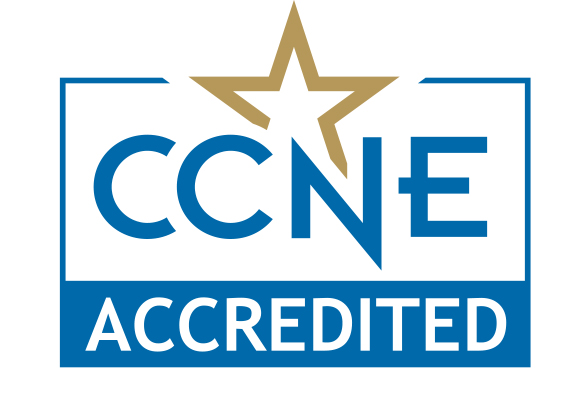 Accrediting Commission for Senior Colleges and Universities of the Western Association of Schools and Colleges (WASC)
---
Programs Offered
MSN, Family Nurse Practitioner
MSN, Nurse Educator
Post-Master's Certificates in:
• Family Nurse Practitioner
• Nurse Educator
*Each of our programs have full-time and part-time options with MSN completion in 2-3 years and Certificate options in 1-2 years.
**Course are offered online in 8-week sessions with the exception of practica courses.
***Required practica hours:
FNP= 540
NE= 270
---
Roadmaps
University Catalog (available April 1, 2020)
---
Requirements for Admission
Applicants must have graduated with a Bachelor of Science in Nursing from a university which has been regionally accredited by CCNE, CNEA, or ACEN.
*Foreign nurses will be considered for admission pending official evaluation of their transcripts.
• Minimum overall GPA of 2.5 or better and minimum GPA of 3.0 in the last sixty semester units.
• Valid RN licensure.
• Minimum of one-year relevant full-time clinical experience within the last 3 years.
Required Documentation:
Applicants must submit official transcripts of prior academic work
Current RN license
A minimum of two letters of recommendation dated within one-year of application (one academic and one professional)
Professional resume/curriculum vitae (CV)
A 500-word statement explaining academic and professional goals.
* Virtual interviews will be required.
---
Application Process
Step 1: University Applications
MSN Program
You must apply to CSU Channel Islands' MSN program through www.calstate.edu/apply. Applications are only accepted between March 1st through April 30th.
Step 2: Nursing Program Applications
CSU Channel Islands is processing applications to its nursing program through NursingCAS, the centralized application service for nursing. Visit www.nursingcas.org to start an application or log into your existing account. Visit the Add Program page to select our nursing program and complete the steps to fill out and submit your application. If you need help with NursingCAS, visit the applicant help center or contact applicant support with questions. Applications are only accepted between March 1st through April 30th.

*NOTE: Those interested in applying for the Post-Master's Certificate options please select the MSN program then under Questions select the certificate option.