Important Notice About Licensing and Credentialing (PDF, 616KB)  
BSN Program at Cottage Health System (Goleta Satellite Campus)
Step 1: University Application
Non-CSUCI students seeking admission to the Nursing Program for the Spring semester must submit an application for admission to the University between July 1 and July 31.
Note: If you are graduating from CI you must complete the University application and subsequent Intent to Enroll in order to be eligible for admission.
Applicants may apply to both the CSU Channel Islands Track I Generic BSN Program and the CSUCI Track I Generic Basic Nursing Program at Cottage Health System. However, if an applicant accepts a seat in one of these two programs, they will be excluded from acceptance in the other.
Step 2: Nursing Application
A Nursing program application that is separate from University admission must be submitted. In order to apply, applicants must first meet the University admission requirements (see above). The Nursing application period is July 15 - August 15.
Complete the NursingCAS application.

All prerequisites must be completed by the time applying. In-progress courses for Fall semester will not be accepted.
Upload the following documents to your NursingCAS application by August 15 (late documents will not be accepted).

Official transcripts from all colleges/universities attended.
TEAS exam score, version 7 (under the Documents tab of your application).

Upload your unofficial TEAS score (all attempts must be provided).
Submit your official TEAS score to CSUCI Main Campus.

Supplemental Criteria.
Application Notes
CSUCI Nursing processes applications through NursingCAS, a centralized application service. Visit www.NursingCAS.org to start an application or log into your existing account. Click on the "apply now" button and complete the steps to fill out and submit your application. If you need help with NursingCAS, visit the applicant help center or contact applicant support with questions.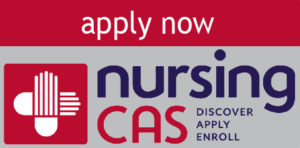 Note: Applicants should not send any documents to CSUCI Nursing during the application period. All application documents are to be uploaded to your electronic application.
For questions about the Track I Cottage Health program, contact:
Hendra Chendana, Cottage Nursing Support Assistant & Administrative Support Coordinator
Phone: 805-696-7965
hendra.chendana@csuci.edu