About CSU Channel Islands BSN Programs
Nursing is the art and science of care for individuals, families and communities in a variety of settings. The discipline of nursing integrates the life, social and behavioral sciences with general education, nursing theory and clinical courses to produce a graduate capable of functioning autonomously as a member of a multidisciplinary team, managing and coordinating personnel, services, resources and data in addition to providing patient care.
The CSU Channel Islands graduate nurse seeks solutions to societal health needs and problems, understanding demographics and disparities in healthcare, ethical concerns and global perspectives in the practice of professional nursing at the generalist level.
The Bachelor of Science in Nursing features a clinical preceptor experience. These experiences, in addition to the curriculum, prepare graduates for acute care, specialty units, public health, home health, extended care, assisted living, ambulatory, emergency, managed care, case management, occupational health and nursing management, staff development, and nursing education.
NCLEX Pass Rates: https://www.rn.ca.gov/education/passrates.shtml
---
Program Learning Outcomes
At the completion of the BSN program the student will:
Complete a liberal education that creates a critical thinker who demonstrates intellectual curiosity, rational inquiry and the ability to problem solve.
Demonstrate knowledge, skills and attitudes in leadership, quality improvement, and patient safety in order to provide high quality healthcare.
Integrate evidence of current best practice in the professional nurse as provider of care, teacher, patient advocate, designer/coordinator of care and member of the profession in a variety of settings.
Demonstrate knowledge, skills and attitudes regarding information technology, information systems and communication devices that support safe nursing practice.
Identify and participate in change techniques in healthcare policy, finance and regulatory environments, including local, state national and global healthcare trends.
Apply effective inter-professional communication and collaboration with health professionals to provide high quality and safe patient-centered care.
Identify and evaluate population health issues by focusing on health promotion, disease and injury prevention across and throughout the life span including assisting individuals, families, groups, communities and populations.
Practice core values within an ethical and legal framework for the nursing profession.
Plan and provide culturally competent nursing care to patients at various levels including individual, families, groups, communities and populations across the life span and the continuum of healthcare environments and populations.
Demonstrate effective communication skills conveying accurate information in oral, written and presentation formats.
---
Accreditation
The baccalaureate degree program in nursing at CSU Channel Islands is accredited by the CCNE:
Commission on Collegiate Nursing Education
655 K Street NW, Suite 750
Washington, DC 20001
202-887-6791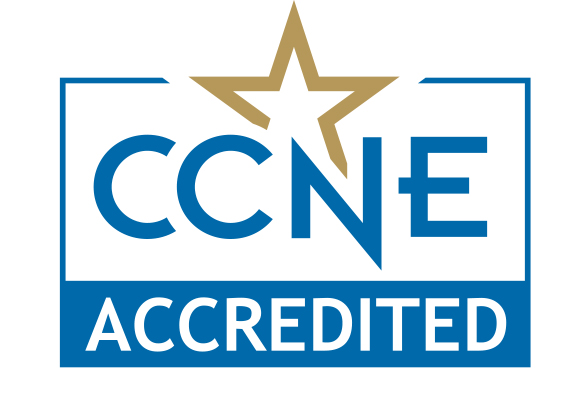 Approved by the California Board of Registered Nursing.
---
Admission into programs leading to licensure and credentialing does not guarantee that students will obtain a license or credential. Licensure and credentialing requirements are set by agencies that are not controlled by or affiliated with the CSU and requirements can change at any time. For example, licensure or credentialing requirements can include evidence of the right to work in the United States (e.g., social security number or tax payer identification number) or successfully passing a criminal background check. Students are responsible for determining whether they can meet licensure or credentialing requirements. The CSU will not refund tuition, fees, or any associated costs, to students who determine subsequent to admission that they cannot meet licensure or credentialing requirements. Information concerning licensure and credentialing requirements are available from the BRN at http://rn.ca.gov.