The 1st Annual White Coat Ceremony
The CSUCI Nursing Program held its 1st Annual White Coat Ceremony on September 27th, 2018 welcoming the class of 2021 into nursing school.  Created by The Gold Foundation, the White Coat Ceremony is "Intended for first year students in medical, nursing and physician assistant programs, the White Coat Ceremony is a rite of passage that often takes place during the initial days of orientation. It serves to welcome students to healthcare practice and elevate the value of humanism as the core of healthcare.  It provides a powerful emphasis on compassion in combination with scientific excellence". For more information, please visit https://www.gold-foundation.org/programs/white-coat-ceremony/. Welcome to nursing school, Class of 2021!
---
Join the 2018 Community Health Fair!
CSU Channel Islands Community Health Clinic presents their First Annual Community Health Fair at Bethel AME Church in Oxnard, CA Saturday, September 15, 2018 from 2pm-6pm. Join us for FREE health screenings, CPR classes, ZUMBA lessons and tons of fun! 

---
2018 Daisy and Daisy-in-Training Award Recipients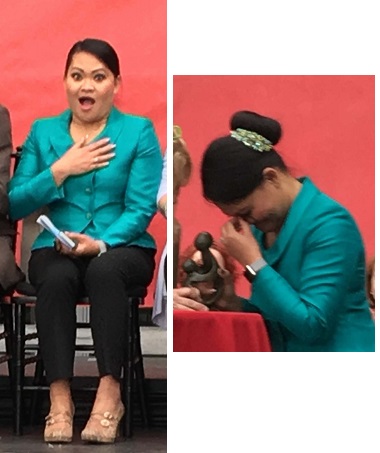 Dr. Mila Tabije-Ebuen- 2018 Daisy Award winner
 
Hollie-Ann McKiel- 2018 Daisy-in-Training Award winner
---
"CSUCI nursing student wins prestigious CSU Trustees' Award"
Read the article about another one of our own amazing nursing students at CSUCI's News Center.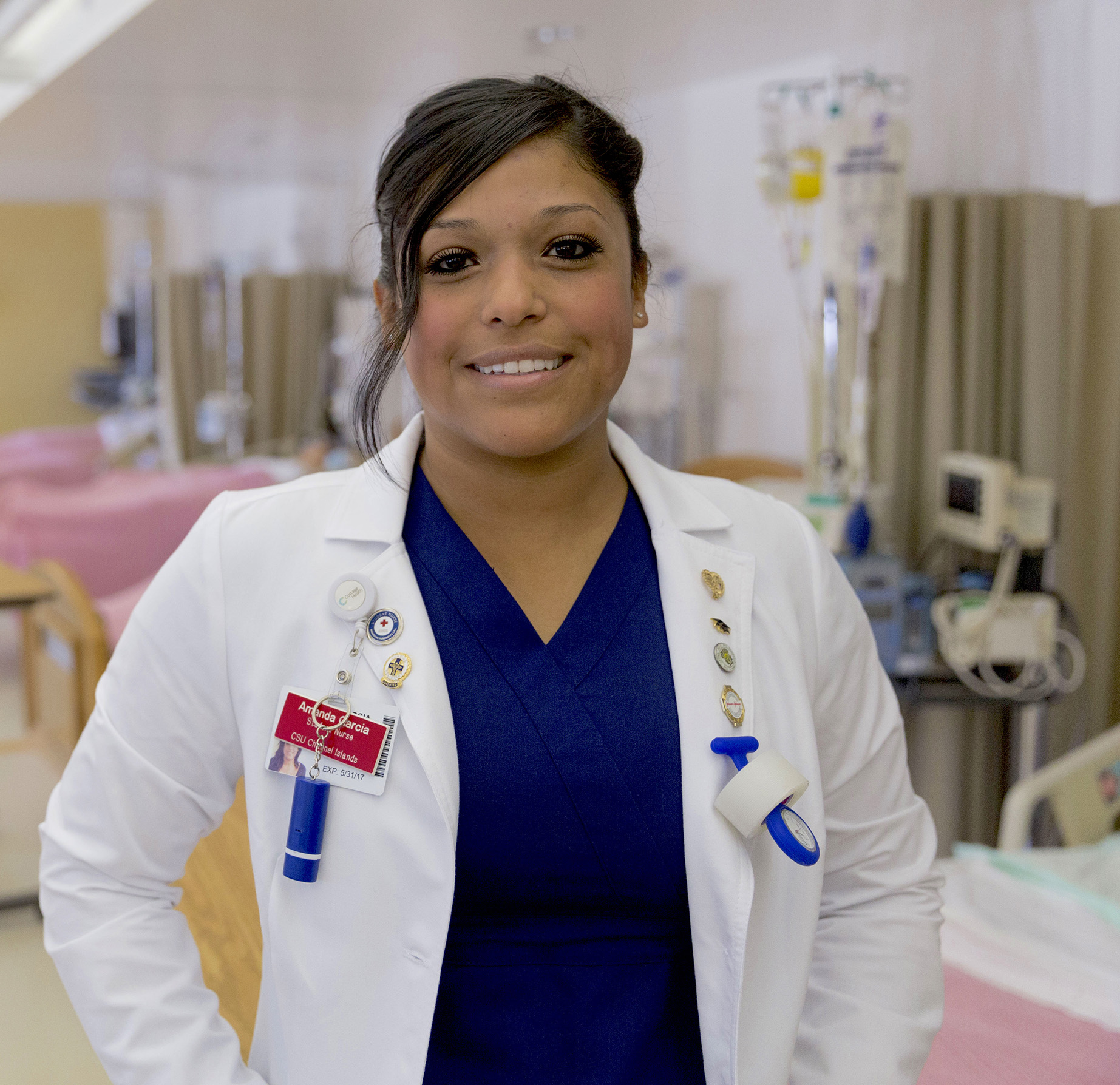 ---
One of our very own nursing students was featured in the article "CSU's Nursing Students Well-Prepared to Serve their Communities in Multiple Settings". Read it on CalState.edu's site!


---
Our Graduating Nurses, Class of 2017, preparing to say goodbye to a dear (Sim) friend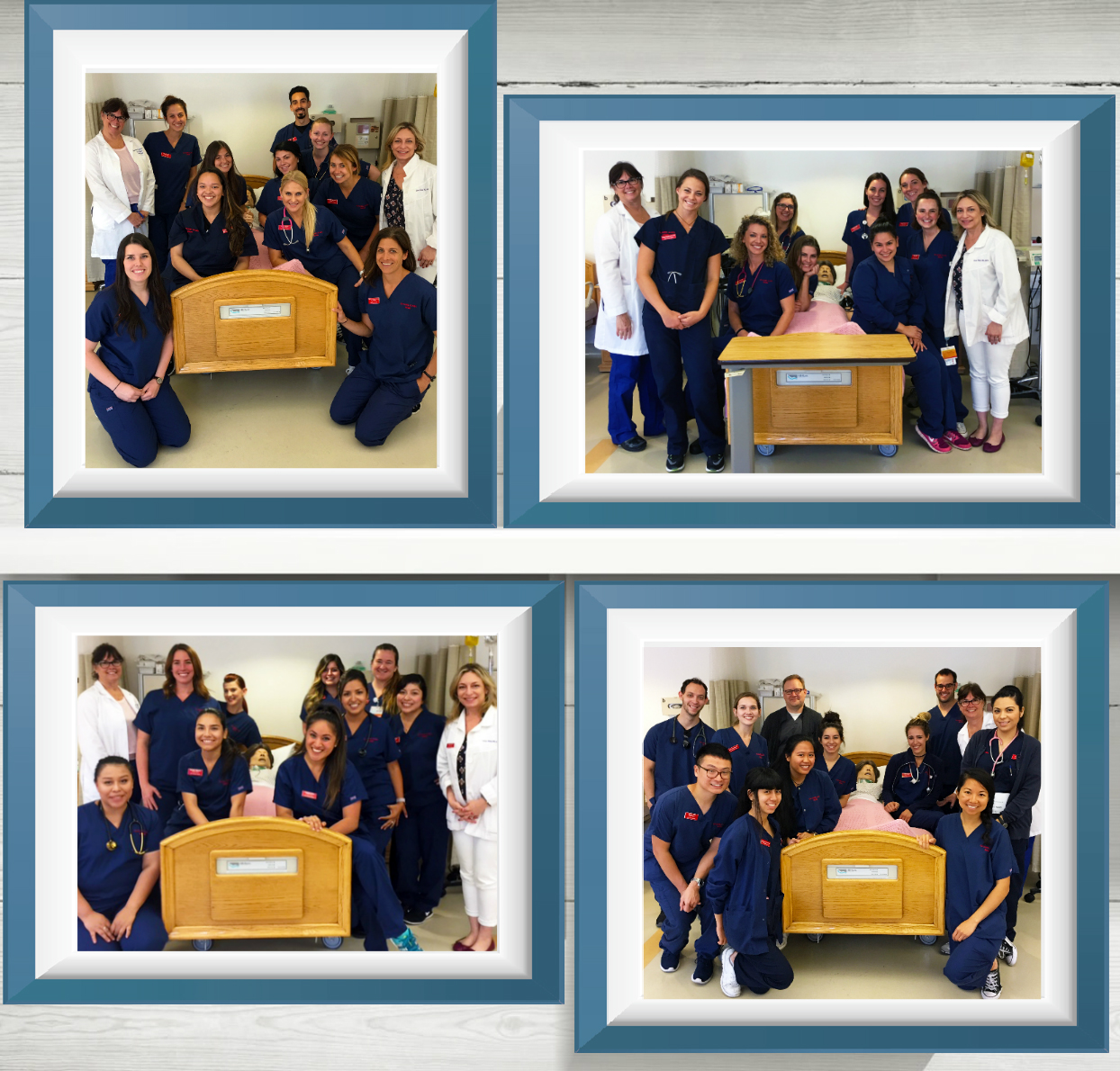 ---
CSU Channel Islands Nursing students participating at the Frances Huggins Community Clinic Community Health Fair 2017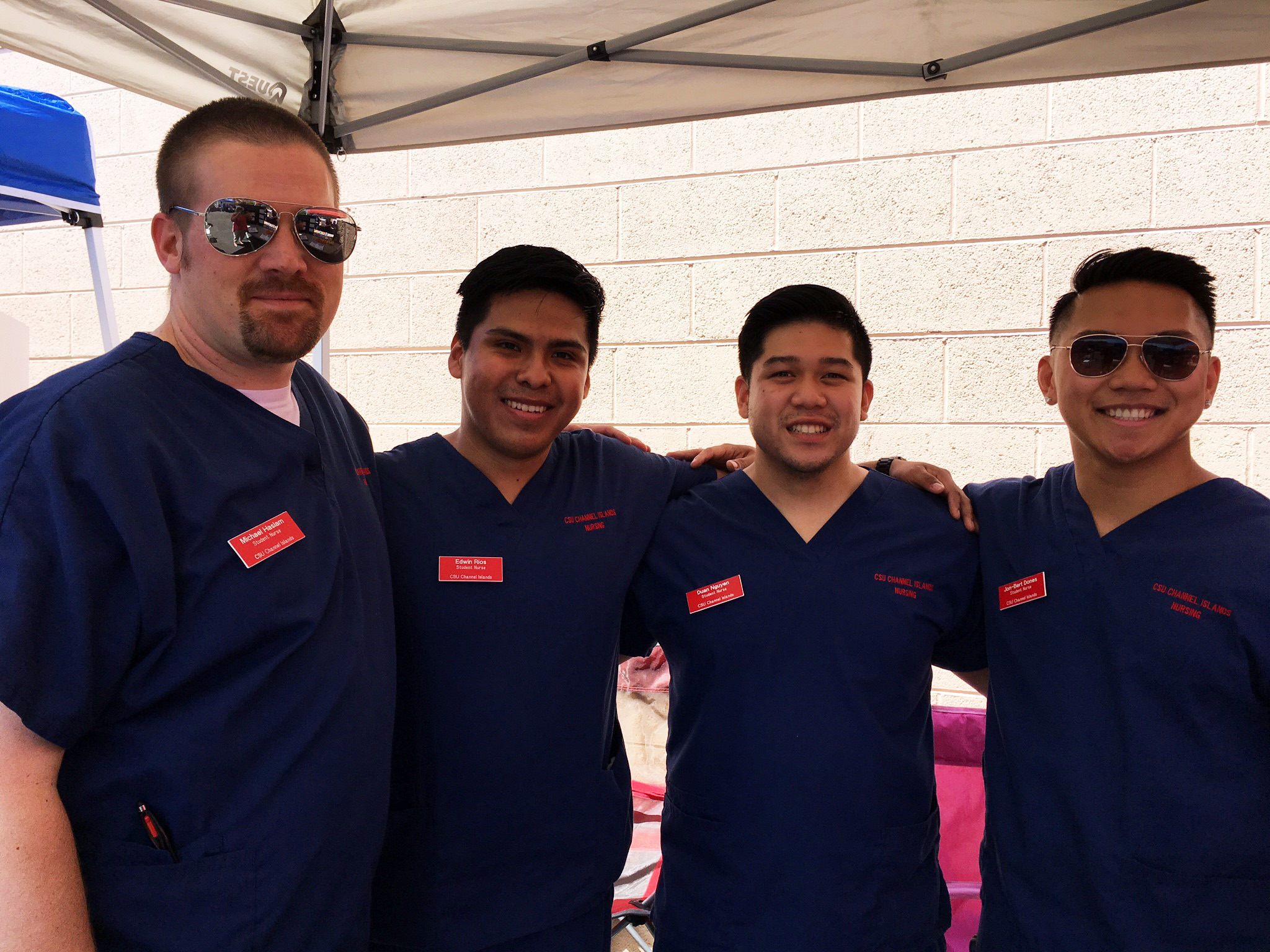 ---
CSUCI receives $100,000 endowed
Nursing scholarship from Grossman


---
Our very own Dr. Jensen (pictured center) at the CACN Meeting in Sacramento with fellow Nursing Directors
California Nursing Directors in front of the Capitol in Sacramento before visiting legislators such as Hannah-Beth Jackson, Jordan Cunningham and Monique Limon. 

---
Scholarship and Donor Reception at Goleta's Cottage Hospital

---
 
CSU Channel Islands is the #11 ranked Nursing Program in California for 2017! See the ranking
at RegisteredNursing.org
!
---
Garden Project at the Clinic in cooperation with City of Oxnard who funded and built the garden boxes to reinforce healthy nutrition to the children in the area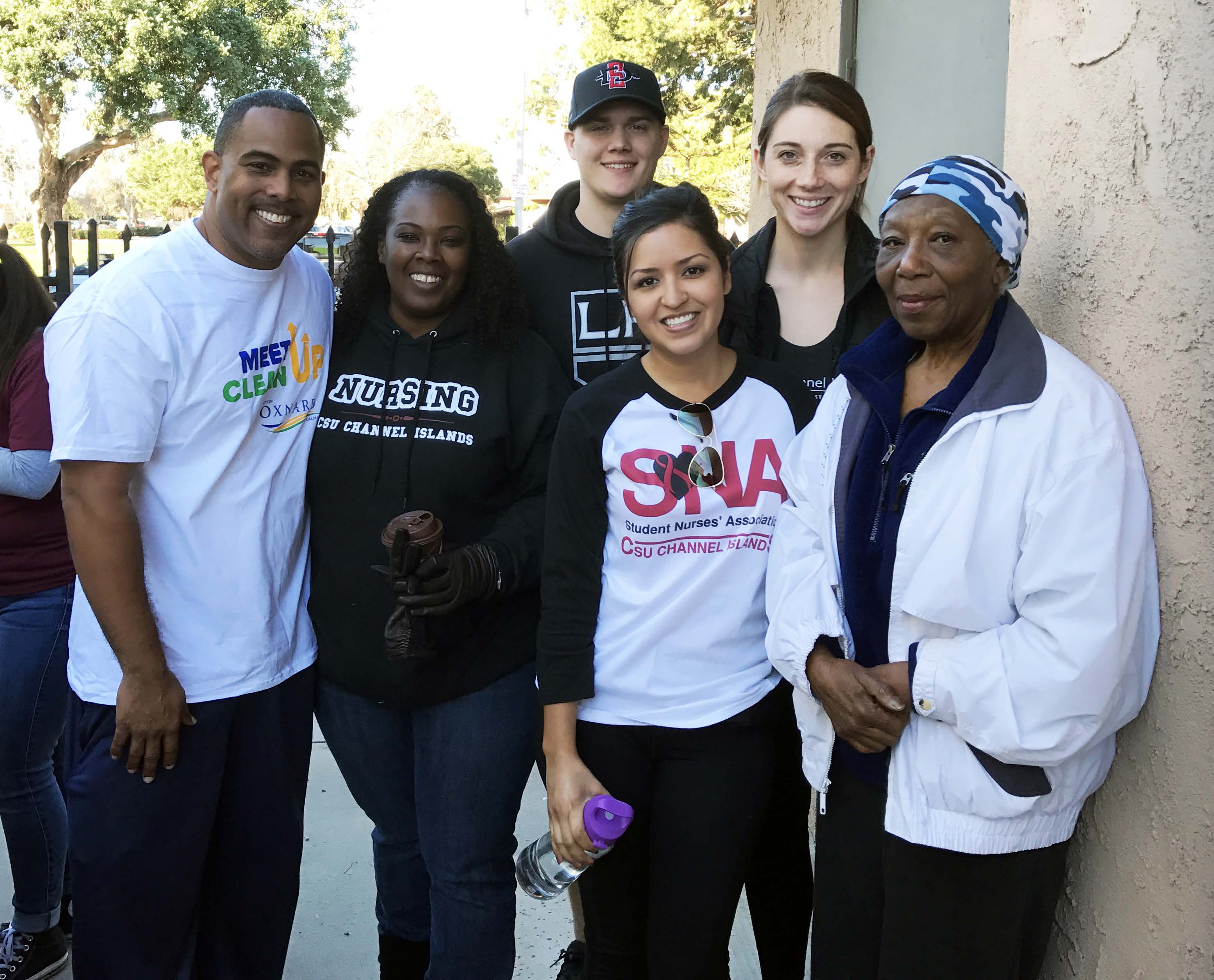 ---
---
2016 Honor Induction Mad Hatter Tea Party! 
Congratulations to our newest Honor's students!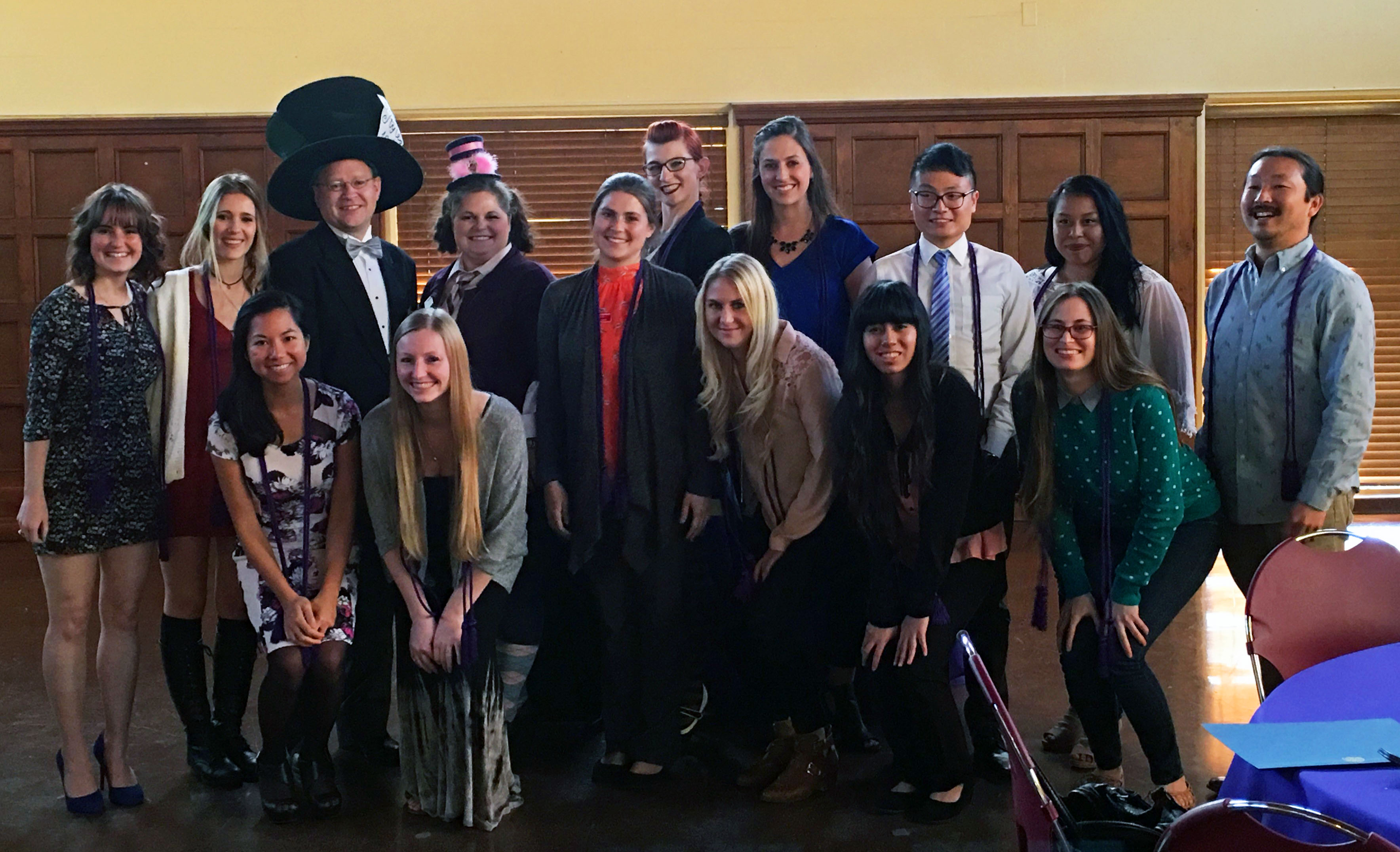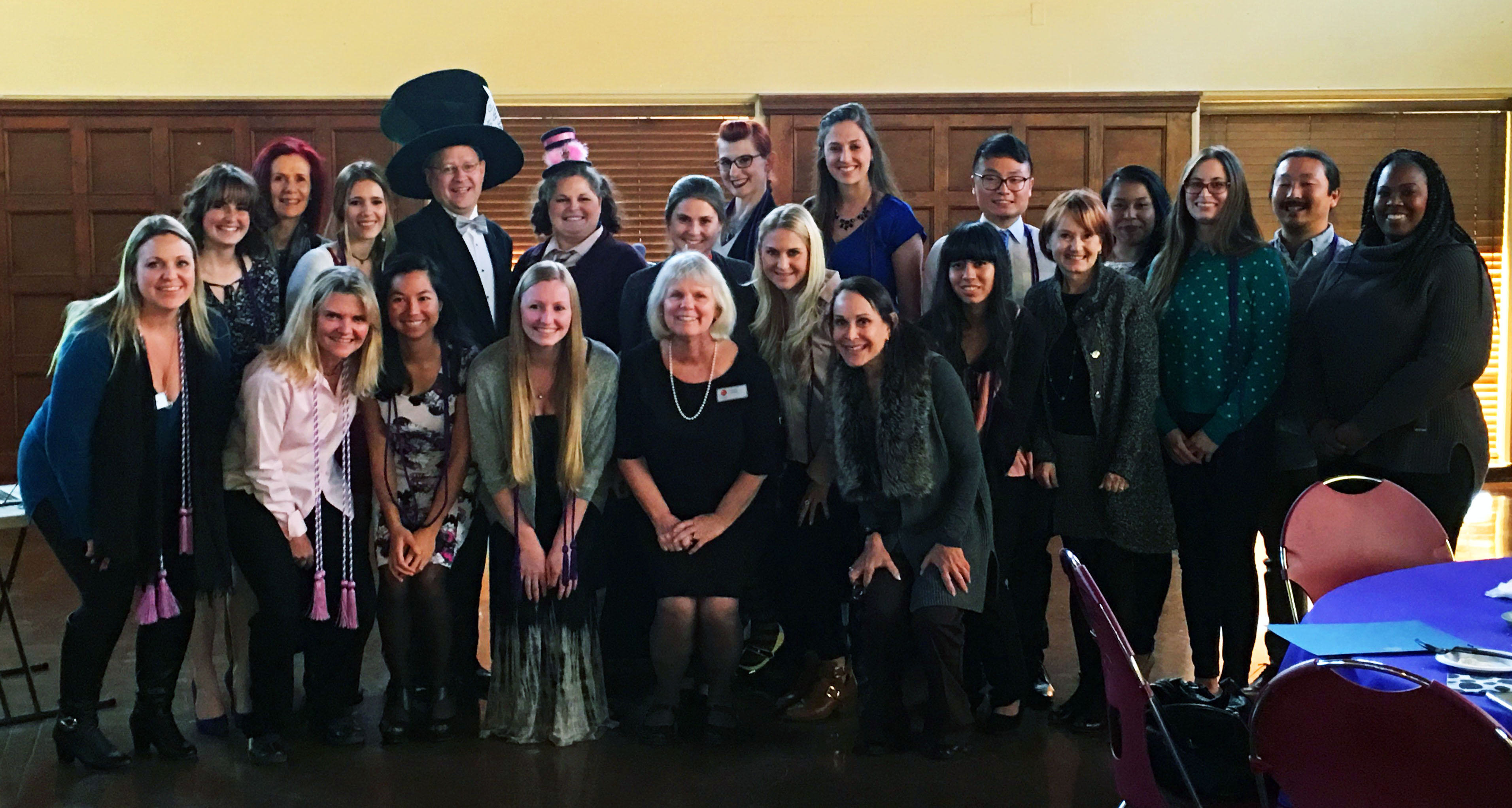 ---
2016 Flu Vaccine Clinic hosted by the Student Health Services

---
Ventura County Public Health Department hosted a flu vaccine clinic at the Port Hueneme Naval Base Disaster Preparedness Fair on Friday September 30th, 2016. Look who joined them!

---
Congratulations to our newly pinned nurses!

---
Dr. Karen Jensen receives flu shot from Nursing student at the 2015 Flu Vaccine Clinics hosted by the Student Health Services
---
Student Nurses' Association (SNA) receives 2015 CI Legacy Award for Outstanding Student Organization. Congratulations, SNA!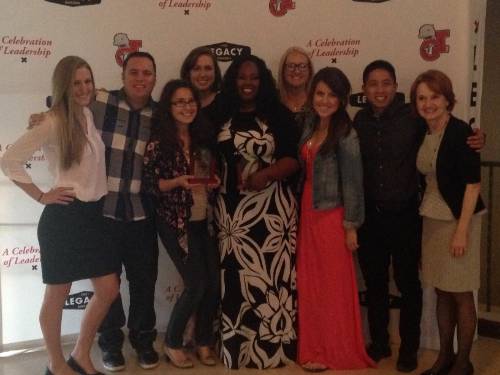 ---
CI Nursing Students Visit Ireland!
CI Nursing Students study abroad in Ireland as part of  UNIV 392 International Experience course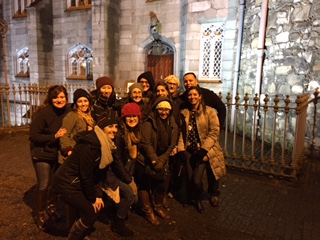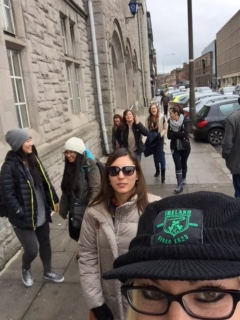 ---
 CI Nursing Students Volunteer and assist with St. John's Hospital's Free Flu Shots for the Community
CI Nursing Students volunteer with St. John's Free Flu Clinic at Oxnard College's Community Market.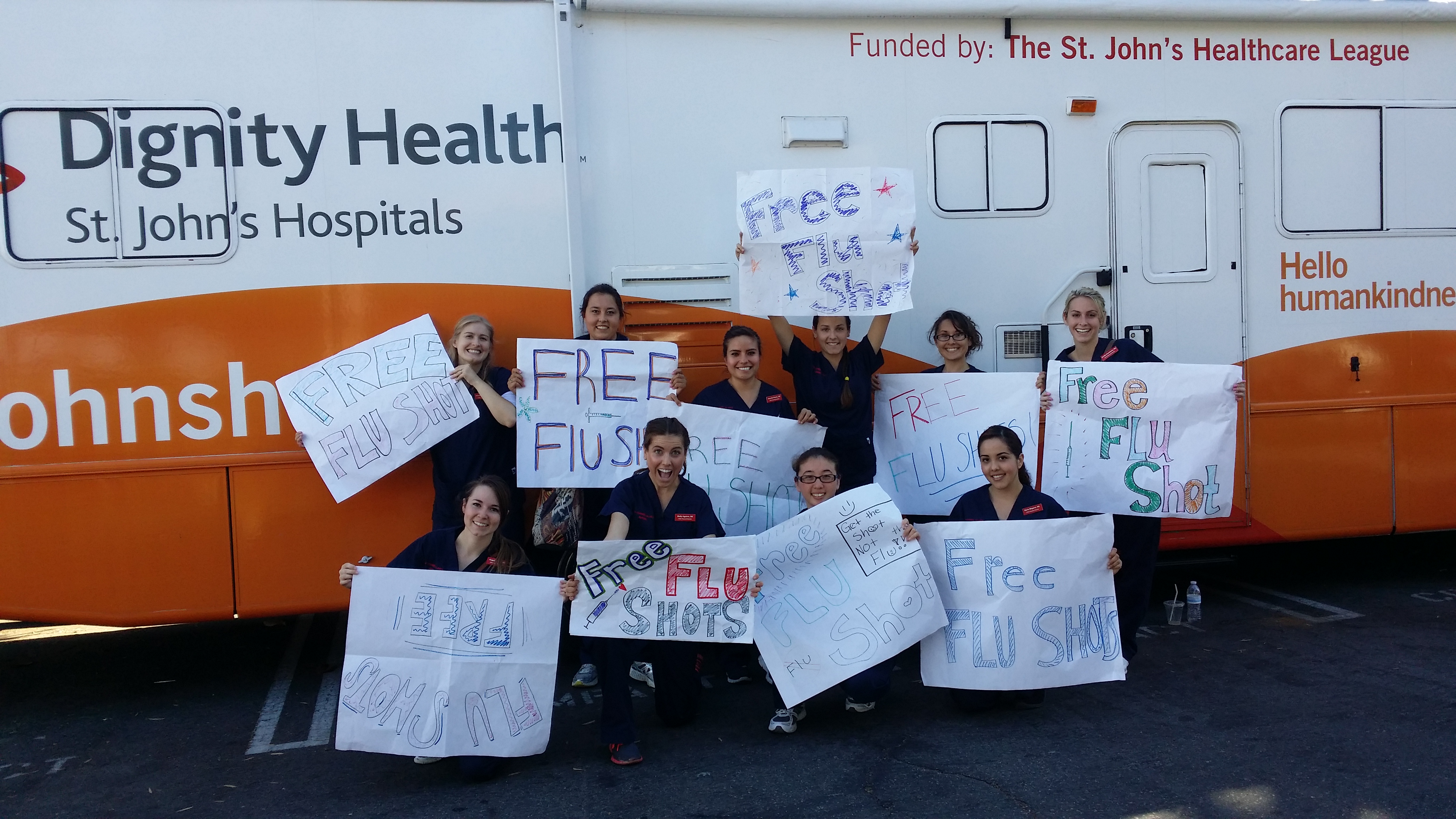 ---
SNA volunteer at Ventura Marathon Medical Tent-September 2014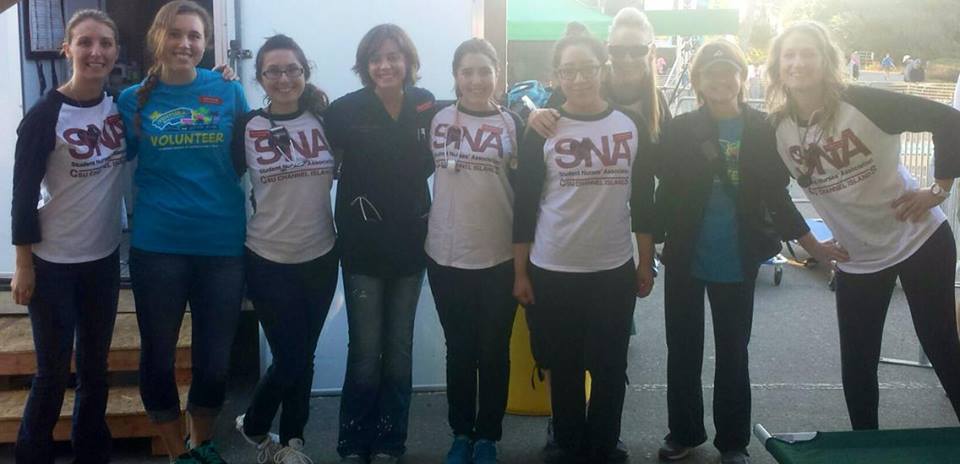 ---
 May 10, 2014 Sage Research Day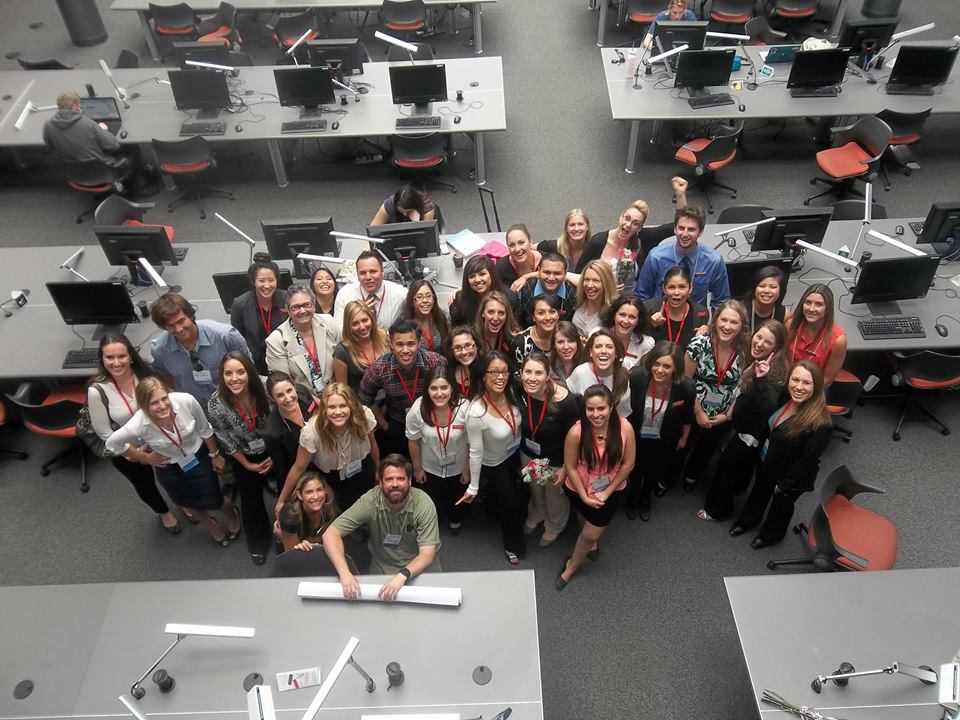 Congratulations to Hayley Wise from the Cottage-CSU Channel Islands BSN program at our Goleta Satellite campus for winning the research award for her poster "Alarm Fatigue: The Prevalence and Repercussions"!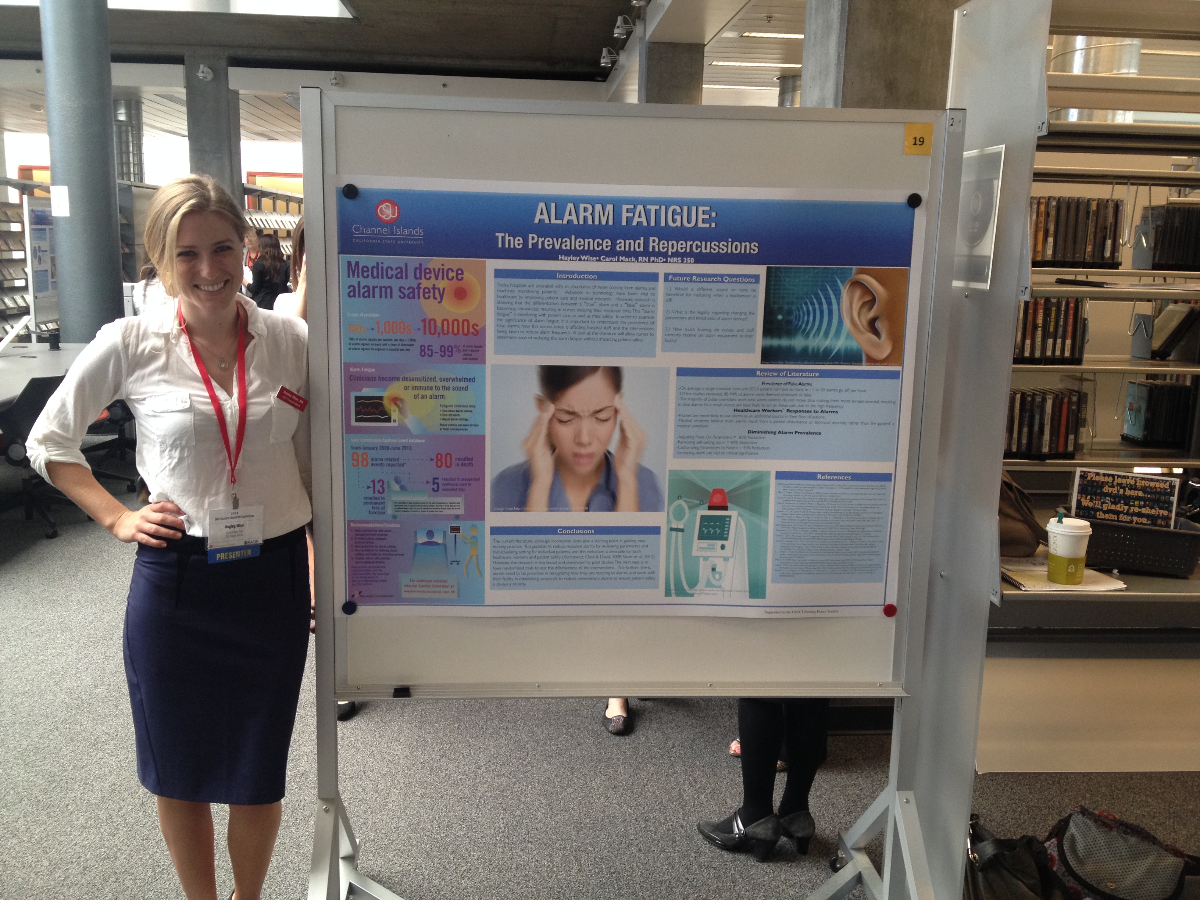 The winners of the Nursing Honor Society competition were as follows:
1st place: Meredith Allison, Morgan Figley and Bethany Mesker: "Risks to Mother and Neonate Associated with Cesarian Section vs Vaginal Delivery" (Goleta)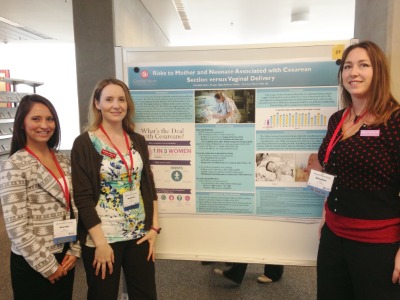 2nd place: Andrea Ives and Cynthia Mathes: "Relationship of Socioeconomic Status and PostPartum Depression"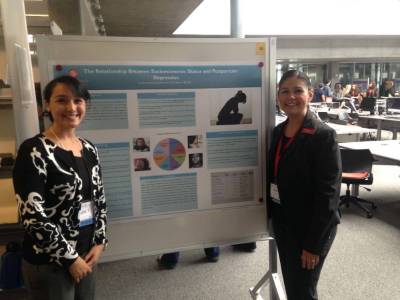 3rd place: Carl Eisenthal, Arely Rosales and Roxana Hurtado: "End of Life Care Among the Prison Population"