What is the DAISY Award for Extraordinary Nursing Students?
The DAISY Award for Extraordinary Nursing Students is designed to remind students, even on the hardest days in nursing school, why they want to be a nurse. By recognizing nursing students for the above-and-beyond care and compassion shown to patients and their families we celebrate what it truly means to be a nurse. We honor the nurse-patient connection that makes all the difference to patients and their families in their healthcare experience and that makes great nurses truly great.
CSU Channel Islands Nursing Program is proud to be a DAISY Award Partner, recognizing one of our students with this special honor each year.
For nomination, the candidate will demonstrate at least two of the following:
Demonstrate extraordinary commitment to compassionate care of patients and families
Connect with patients, families and peers by building trust and respect in ways that make a difference
Display kindness and sensitivity by providing empathetic patient care
Advocate strongly for patients and families
Show outstanding clinical and interpersonal skills
How to Nominate
Students, Faculty, Administrators and others may nominate a deserving CSUCI Nursing student by completing the form:
Email the form to: sarah.welch@csuci.edu

Nomination Forms for 2023 Awards are due by April 14th
---
2022 DAISY Award for Extraordinary Nursing Students Recipient:
Mary Hawara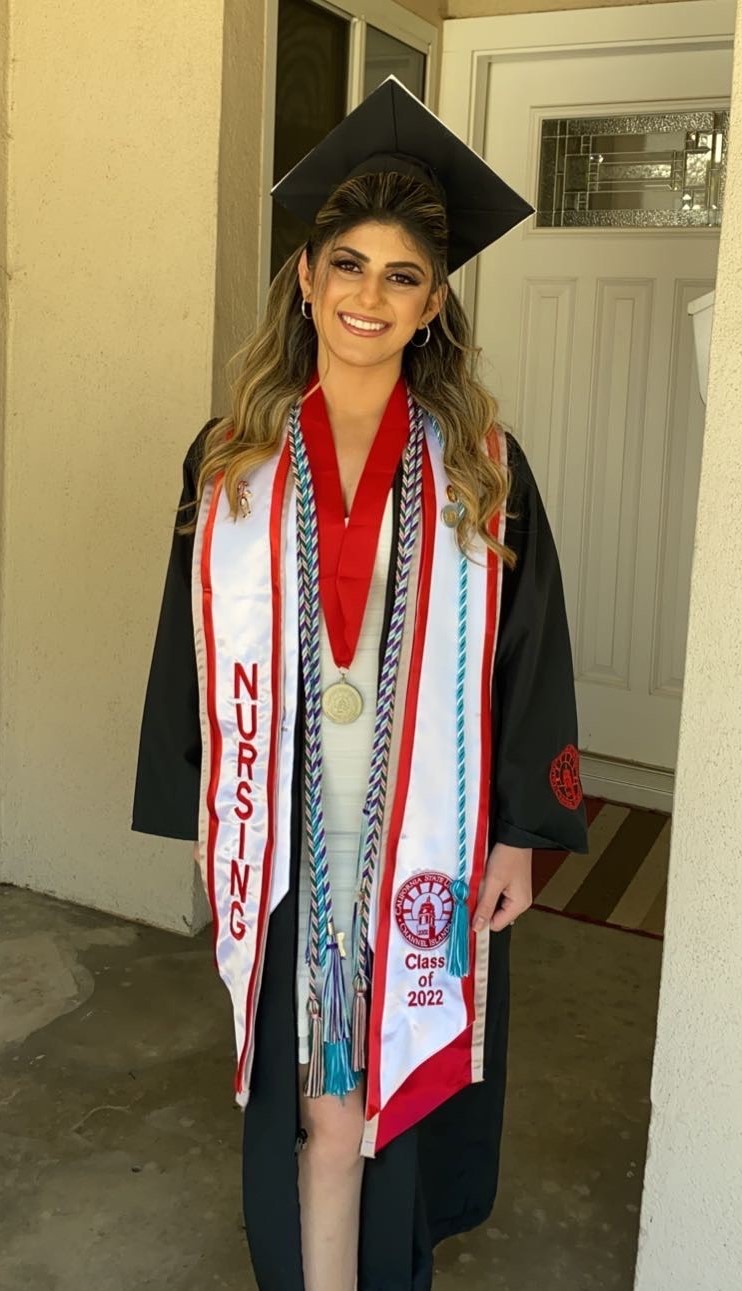 Mary Hawara is a first generation immigrant and college student from Syria. She has always aspired to make a difference, and effect positive change for the people around her. At every given opportunity, she is eager to participate in patient care and volunteer to promote student learning outcomes and health! Mary is a dedicated team player that is always willing to go above and beyond for her patients and team.
---
2020 DAISY Award for Extraordinary Nursing Students Recipient:
Tristan Racich (Goleta Campus)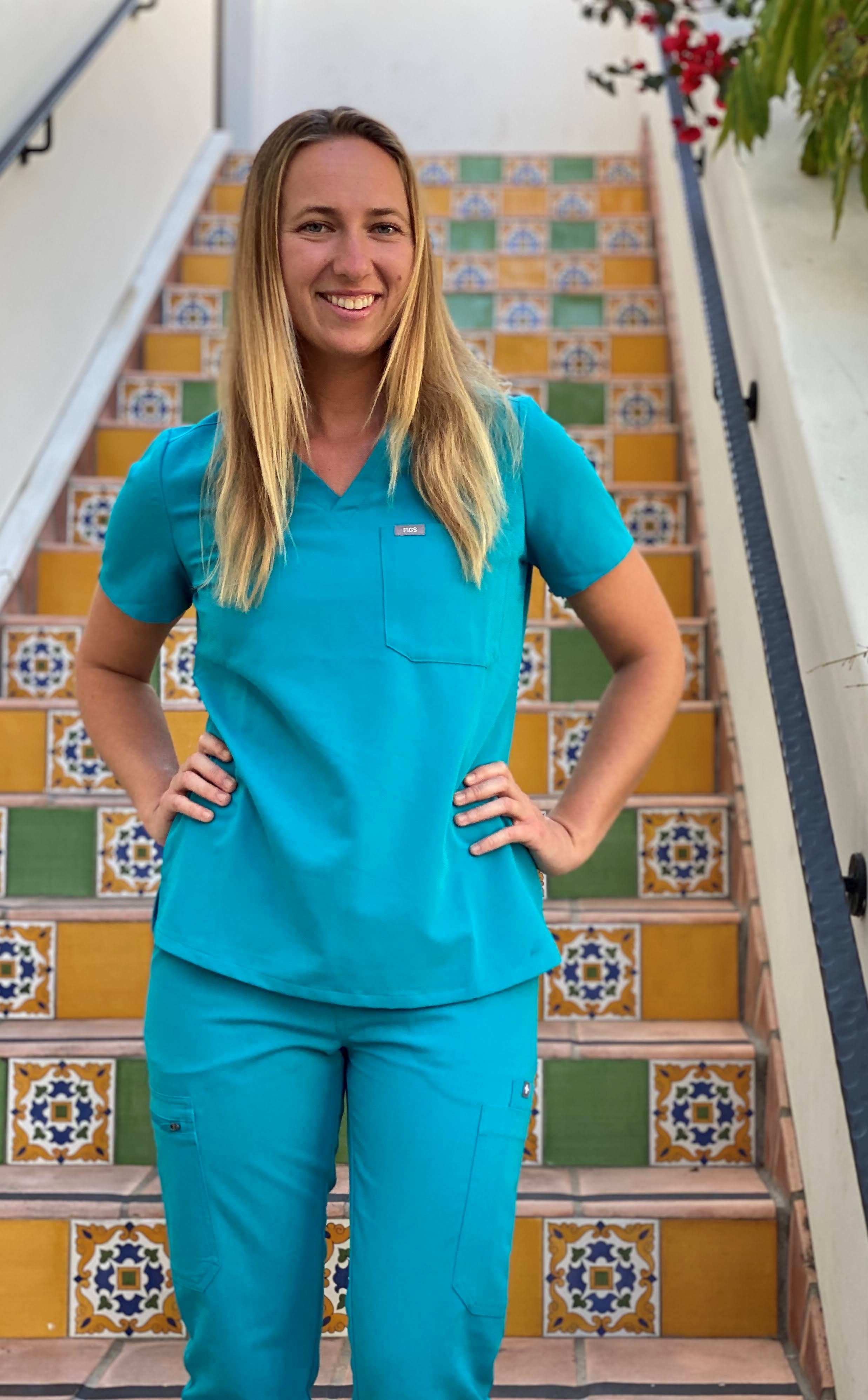 When a staff member, peer, or patient is asked to describe Tristan, the same phrases keep getting repeated: "Tristan is always smiling", "she always makes time to listen", "Tristan is motivated, engaged, and passionate about her care". Having taught her in both the classroom as well as the clinical setting, I was impressed by her desire to learn, understand, and perfect her cognitive as well as practical skills. I never heard her complain or make excuses – and she was always the first to say, "I'll do it!".
Her energy and willingness are contagious, and her kind heart seems to be her driving force. I look forward to seeing the amazing things she accomplishes – for her patients, as well as for this profession!
- Kathryn Yates PhD, RN, CEN, Nursing Lecturer and Clinical Faculty
---
2019 DAISY Award for Extraordinary Nursing Students Recipients:
Taylor Grosenbach (Goleta Campus)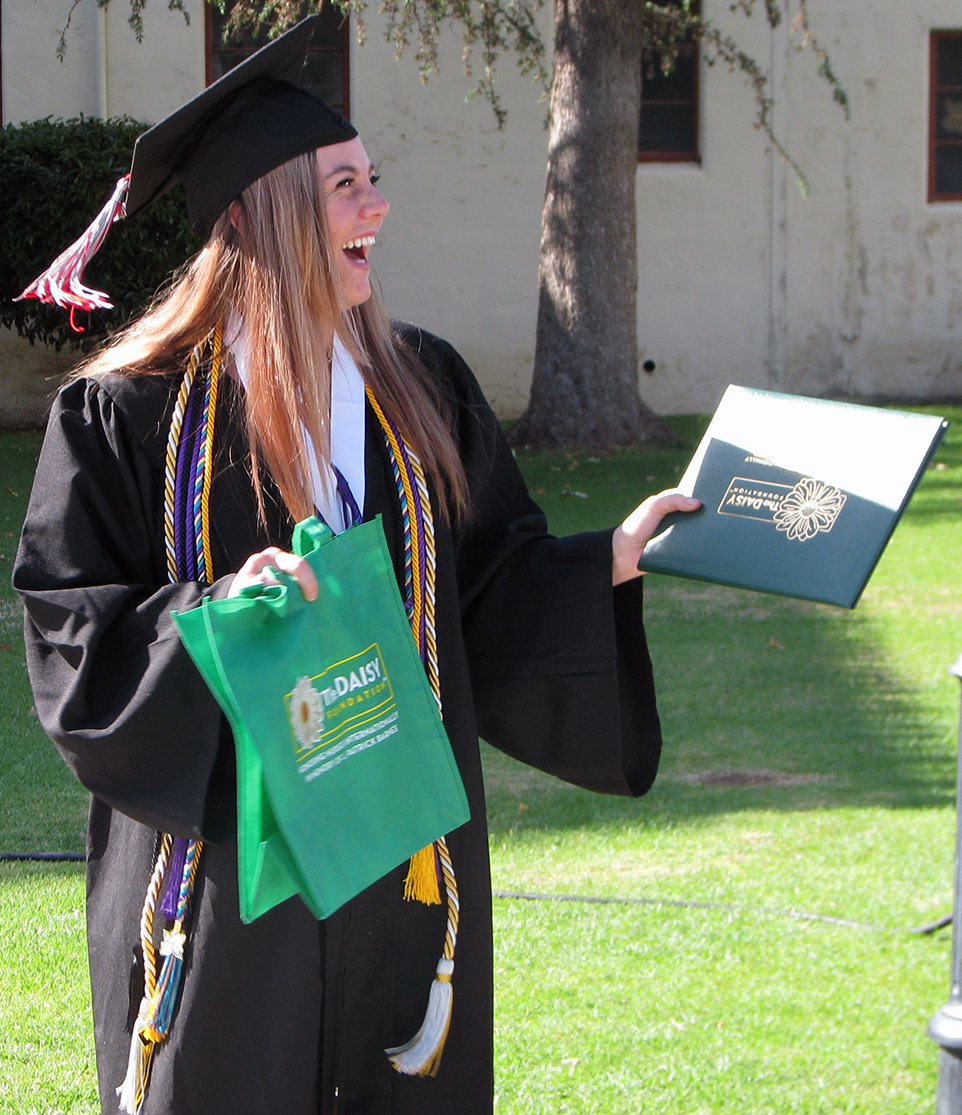 Taylor exemplifies the DAISY Award in the way she is able to connect with her patients. She is able to build trusting and compassionate relationships with patients and their families. She also demonstrates exemplary leadership abilities. She assumed the team lead on a project aimed at providing nursing care to the medically disenfranchised community served by Care Harbor.
Diana Xicotencatl (Camarillo Campus)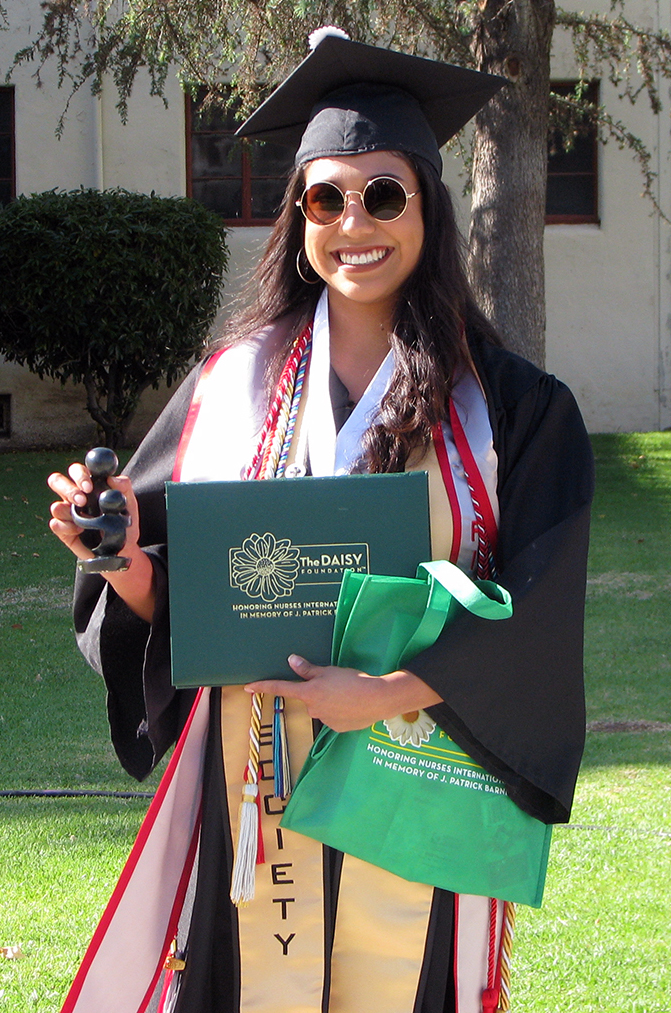 Above all, Diana is willing to help when asked, goes above and beyond, works tirelessly, and does things with true joy. She embodies exceptional skill and compassion in everything she does. She also is an exemplary leader not only for the work she did at Care Harbor in Los Angeles but in her role as SNA President. Under her leadership the SNA was awarded the CSUCI Outstanding Organization Leadership Award for 2019.
---
2018 DAISY-in-Training Award Recipient:
Hollie-Ann McKiel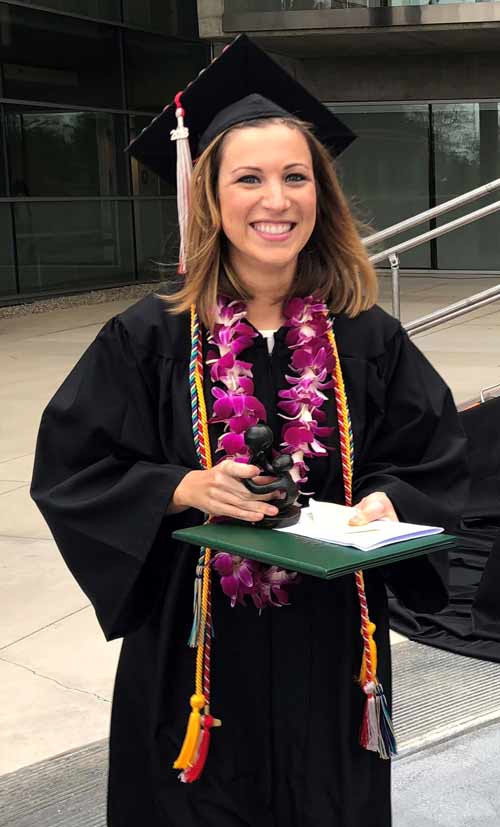 Hollie-Ann is very passionate about the profession of nursing and has shown kindness and cultural congruence to the Latino and African American populations. She delivers excellent patient centered care and excels in both verbal and written communications.
---
2017 DAISY-in-Training Award Recipient:
Brenda Valencia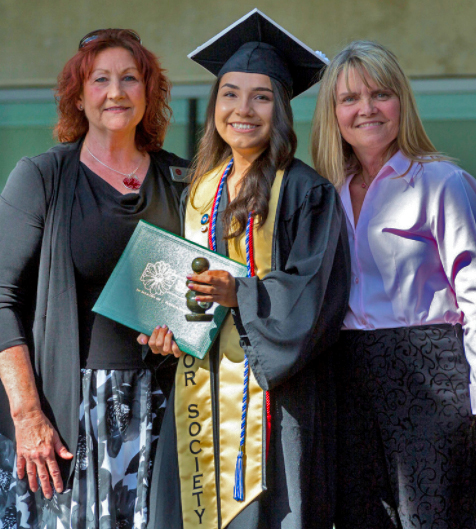 Brenda consistently demonstrates a compassionate connection to patient and families, modeling for peers and facility staff. Brenda's exceptional interpersonal skills are exemplified by comments from preceptors: "Brenda…had amazing patient rapport and was one of the most compassionate nurses I've seen, not even limited to just student nurses…wanted to know everything involved with each patient…she will be an incredible RN very soon!". "Very helpful, even with patients that are not assigned to student/RN…kind and attentive to patients, looks them in the eyes and explains what is being done before doing it." She exceeds, above expectations; "will be a great asset to nursing."
For her above and beyond attitude and the sheer delight she gives all of those who have the pleasure of being in her presence, we honor Brenda Valencia with the 2017 DAISY-in-Training Award.
---
If you have any questions, contact:
Sarah Welch, Administrative Support Coordinator
sarah.welch@csuci.edu