(PDF, xxKB)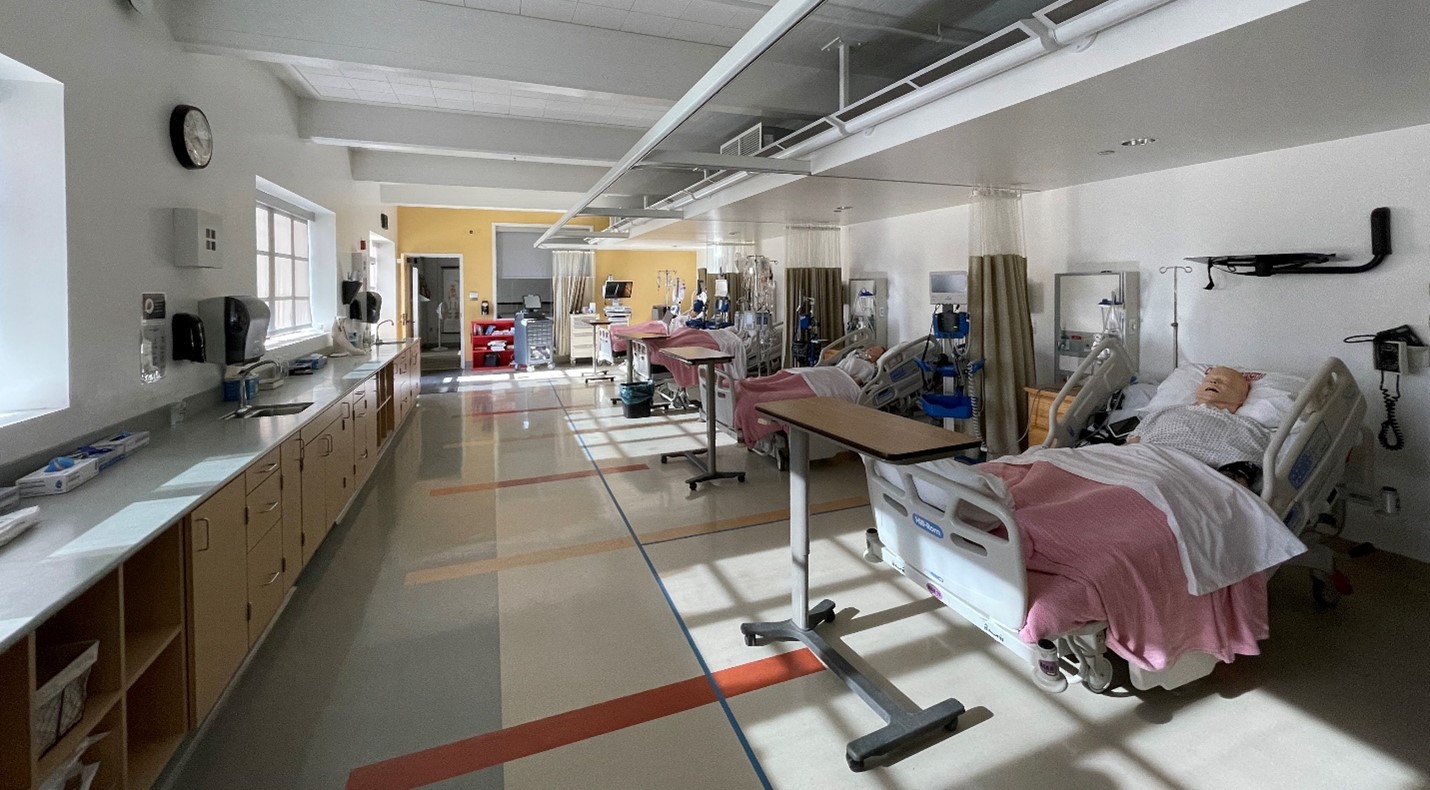 Where Nursing students apply theoretical knowledge, refine clinical skills, and participate in simulated experiences.
CSU Channel Islands Nursing Simulation Lab
The Simulation Lab at CSU Channel Islands (CSUCI) opened in Fall of 2008 after a renovation of 3,150 square feet in Manzanita Hall on the Camarillo campus; and, a second simulation lab of similar size serves the satellite Goleta campus. The Simulation Lab environment offers many opportunities for student learning. The lab has an adjoining classroom equipped with media presentation equipment, an open lab space, and dedicated high fidelity simulation room.
The Simulation Lab serves as a skills lab and simulation space for all students enrolled in CSUCI Nursing programs. The Simulation Lab offers a wide variety of educational materials to all Nursing students, including:
Medium and high-fidelity manikins (Laerdal and Gaumard products), from newborn to adult. 
An automated, computerized medication dispensing system using bar coding.
Stand-alone low fidelity simulators: injection and IV trainers, birthing, pelvic examination, wound and ostomy.
A media cabinet housing iPads and laptop computers for student and instructor use.
Web-based audio-visual recording software.
The CSUCI Nursing baccalaureate programs integrate skills development and simulation experience throughout clinical curriculum. The CSUCI Nursing master's program utilizes the Simulation Lab during several intensive on campus sessions. Use of the lab in courses allows all Nursing students to learn skills according to their level of learning, while developing clinical judgment, reasoning and critical thinking. In addition to scheduled lab courses, open hours are available for students to facilitate practice time.
Documents and Forms
Simulation Lab Camarillo Hours Fall 2022 (PDF, 41KB)
Simulation Lab Guidelines (PDF, 57.8KB)
---
Open Lab Sign-up - TBD
(For current Nursing students only)