Important Notice About Licensing and Credentialing (PDF, 616KB)
Preparation Checklist:
Attend an Information Session (highly recommended).
Complete, or be in-progress of completing, program prerequisite courses (prerequisites are program specific, visit Track I page for complete info).
Understand Supplemental Criteria point system (specific to CSU Channel Islands campus, visit Track I page for complete info).
Take TEAS Exam, send scores electronically via ATI website.
Order Transcripts from all institutions attended.

Note: you will need to submit one set of Official Transcripts to the University and upload a separate Official set to your Nursing application).

Apply within application periods to the University and Nursing Program.
How do I apply to the University?
Non-CSUCI students seeking admission to the Nursing Program for the Fall semester must submit an application for admission to the University between October 1-November 30.
Complete the University Application.
Select a major.

First-time freshmen will typically select Pre-Nursing.
Transfer students must apply as Nursing majors and designate an alternate major should they not be admitted into Nursing. Transfer Students are not eligible to apply as Pre-Nursing.
Post-Baccalaureate students must select "BSN-Nursing (2nd Bachelor)".

Submit Transcripts from all colleges/universities (per deadlines set by the Admissions and Recruitment office). Please visit the CSUCI Admissions for complete instructions.
CSUCI University Admissions has separate deadlines from CSUCI Nursing, which all applicants must be aware of and abide by. Please check the University Admissions page for all admissions deadlines, including application, transcript and other document submissions. Please be aware that documents are not shared between University Admissions and the Nursing Program.
Please do not contact the Nursing Program for information this part of the application process. The Nursing Program does not manage the University's application, requirements, or deadlines. Visit CSUCI Admissions for assistance.
How do I apply to the Nursing Program?
A Nursing program application that is separate from University admission must be submitted. In order to apply, applicants must first meet the University admission requirements (see above), or be a current CSUCI student. The Nursing application period is October 1 - November 30.
Complete the NursingCAS application, and upload the following documents to your NursingCAS application by November 30 (late documents will not be accepted).

Official transcripts from all colleges/universities attended (also required for current CI students). 

All prerequisite courses must be either completed or in-progress during the Fall 2022 semester. Anticipated prerequisites during Spring 2023 or later cannot be accepted.

Transcripts reflecting in-progress prerequisites must be provided with your application. 
Applicants who have in-progress prerequisite courses during Fall are required to submit additional official transcripts from all colleges/universities attended during Fall documenting your final grades. Please provide your updated official transcripts directly to NursingCAS as soon as your grades have posted.

TEAS exam scores (under the Documents tab of your application).

All attempts must be provided.

Supplemental Criteria.
Application Notes
CSUCI Nursing processes applications through NursingCAS, a centralized application service. Visit  www.NursingCAS.org to start an application or log into your existing account. Click on the "apply now" button and complete the steps to fill out and submit your application. If you need help with NursingCAS, visit the applicant help center or contact applicant support with questions. Also, visit our application assistance page.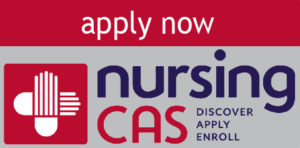 Note: Applicants should not send any documents to CSUCI Nursing during the application period. All application documents are to be uploaded to your electronic application.
Due to the high amount of applications, the we cannot field calls or emails regarding whether or not your application materials have arrived. Please do not contact the Nursing Program for your updates on your application status.