On this page:
---
BSN Track I Program at Cottage Health System (Goleta Satellite Campus)
Prospective Students: Please be aware requirements are subject to change. Continue to check the Nursing website for the most up-to-date information.
Program Description
In cooperation with Cottage Health System, the CSU Channel Islands (CI) Nursing program extends its generic (Track I) program to a state-of-the-art classroom and simulation site in Goleta, CA. The program is designed for the entry-level pre-licensure student, using the cohort model of class scheduling, and is a full-time program extending 2.5 years of 7 semesters including summers. Potential students will be eligible for admission after they have completed the required nursing prerequisites, GE prerequisite courses and are General Education Certified at the Community College level or have a previous Baccalaureate degree. The program will admit students annually each spring. The supplemental criteria for admission will be utilized to determine admission to the program.
Upon completion of the program students will be eligible to take the Nursing Licensing Examination (NCLEX) and become a RN, as well as receive a California Public Health Certificate.
View the University Graduation Requirements.
Accreditation
The baccalaureate degree program in nursing at CSU Channel Islands is accredited by the CCNE:
Commission on Collegiate Nursing Education
655 K Street NW, Suite 750
Washington, DC 20001
202-887-6791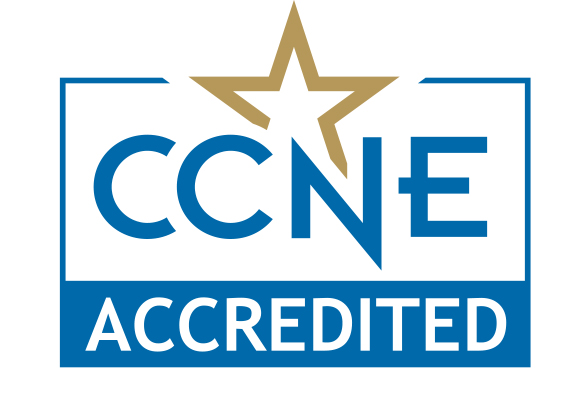 State of California Board of Registered Nursing (BRN)
Western Association of Schools and Colleges (WASC)
Organization of Program
Cohort model
Admissions once per year in January
Location of classes: 5383 Hollister Avenue Suite 220, Goleta, CA 93111
Program length: 2.5 Years including summers

[return to top]
---
Requirements for Admission
It is highly recommended that lower division General Education (GE) courses and University Graduation requirements be completed prior to starting the Nursing Program. More information about required lower division GE courses and University graduation requirements can be found by consulting the CSUCI Catalog: https://catalog.csuci.edu/
*American Institution Requirements : 6 Units Total

POLS 150 American Political Institutions or POLS 316 State & Local Politics & Policy (3), AND choose one course, 3 Units: Hist 270, HIST 271, HIST 272, HIST 275, or HIST 350

*GE (Area 3A) Language (3)
*GE (Area B4) Computers & Information Tech (not needed if GE certified)
*GE (Area C1) Art (3)
*GE (Area C2) Literature (not needed if GE certified)
*Not required for post-baccalaureate students.
It is required to have the following 8 prerequisite courses or their equivalent with a C or better:
BIOL 210 Human Anatomy and Physiology I (4 units with lab)
BIOL 211 Human Anatomy and Physiology II (4 units with lab)
BIOL 217 Medical Microbiology (4 units with lab)
CHEM 110 Chemistry of Life (4 units with lab)

Our program will accept general, organic, integrated chemistry, or chemistry of life (with associated lab if required at the institution where the course was taken). Fundamental or Introductory level chemistry courses will NOT be accepted.

COMM 101 Public Speaking
ENG 105 Composition and Rhetoric
Completion of Critical Thinking course
BIO 203 Quantitative Methods for Biology OR Math/Psy 202 Biostatistics (3 units)
View the Santa Barbara City College Equivalency Chart: Program Prerequisite / SBCC course equivalency (PDF, 211KB)
---
Supplemental Criteria
Due to impaction status (granted by the CSU Chancellor's Office) a Supplemental Criteria point system will be used to determine admission. The Supplemental Criteria point value is internal information and is not disclosed to the public.
For more information on the Supplemental Criteria for admission, please view the Cottage Supplemental Criteria (PDF, 420KB).
---
TEAS Exam
Test of Essential Academic Skills (TEAS) exam version 7 results must be electronically sent by August 15, 2023.
Note: TEAS Exams can only be taken twice in a calendar year and must have 30 days minimum between tests. Please visit our TEAS Exam info web page for more information.
---
Admission Process
Important Notice About Licensing and Credentialing (PDF, 685KB)
Step  1
Apply to CSU Channel Islands between July 1, 2023-July 31, 2023: (www.calstate.edu/apply)
Declare major: BS at Cottage Health System.
If you have any questions regarding CalState application, please email goleta.nursing@csuci.edu, or call 805-696-7965.
Step 2
Apply to the Nursing Program through the NursingCAS between July 15, 2023-August 15, 2023 (application closes at 11:59pm EST on August 15th).
Send one set of official transcripts to NursingCAS before August 15th.  Please follow the steps on the NursingCAS Applicant Help Center to submit your official transcripts directly to NursingCAS.
All prerequisites must be completed by the time applying. In-progress courses for Fall semester will not be accepted.
Upload the following documents to your NursingCAS application by August 15, 2023 (late documents will not be accepted).
TEAS exam score (under the Documents tab of your application) and Submit your official TEAS score into NursingCAS.
Upload all documents that apply from Supplemental Criteria (see please view the Supplemental Criteria (PDF, 368KB) for details).
CSUCI Nursing processes applications through NursingCAS, a centralized application service. Visit www.NursingCAS.org to start an application or log into your existing account. Click on the "apply now" button and complete the steps to fill out and submit your application. If you need help with NursingCAS, visit the applicant help center or contact applicant support with questions. Also, visit our application assistance page.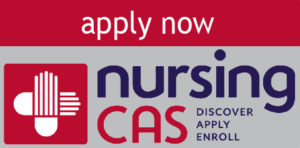 ---
Admitted Nursing Student Requirements
Insurance/Health Clearance
Students in the Nursing program are required to:
Have health insurance.
Provide proof of immunizations (including Covid-19)to meet requirements for clinical placement.
Pass a physical examination.
Background Check/Drug Screening
After admission, students will be required to obtain, at their own cost, a criminal background check and drug screen as required by clinical agencies where students are placed. Students must meet background check standards required by clinical agencies. Failure to meet such standards will result in inability to complete clinical course objectives and thus inability to complete the BSN program.
---
Curriculum at Cottage Campus
Please view our Curriculum Roadmap 2020 (PDF, 133KB)
Curriculum Roadmap Effective Fall 2025 (PDF, 71K)
Please view the current Curriculum Roadmap 2020 if applying in summer 2023. Applicants who are planning on applying to the program after summer 2023, view the Curriculum Roadmap that will be effective for fall 2025 admissions. 
Information Sessions
If interested in a BSN at Cottage Health System (Goleta Satellite Campus), it is highly recommended to attend an information session. Please visit Nursing Info Sessions page for the most up-to-date schedule.
---
Contact Information
To contact the Goleta Satellite Campus/Cottage Health System:
Phone: 805-696-7965
Email: goleta.nursing@csuci.edu